SIMPLE SYRUP BP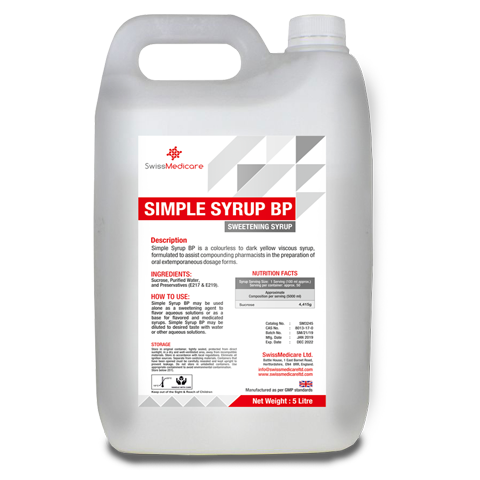 Simple Syrup BP is a colourless to dark yellow viscous syrup, formulated to assist compounding pharmacists in the preparation of oral extemporaneous dosage forms.
Ingredients
Sucrose, Purified Water & Preservatives (E217 & E219)
How to Use
Simple Syrup BP may be used alone as a sweetening agent to flavor aqueouis solutions or as a base for flavored and mediocated syrups. Simple Syrup BP may be diluted to desired taste with water or other aqueous solutions.
Nutrition Facts
Syrups Serving Size: 1 Serving (100 ml approx.)

Serving per container: Approx 50

Approximate composition per serving (5000ml)
Sucrose
4,415g